You are here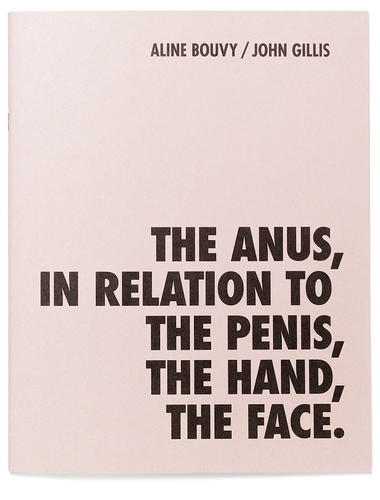 The anus, in relation to
the penis, the hand, the face.
MMXIV
Softcover, 220 x 280 mm
24 pages
Edition of 500
978-2-930777-00-9
€14,00 EUR + shipping
At once hyperrealist and totally surreal, this fascinating series of self-portraits by the artist duo Aline Bouvy / John Gillis blends together their respective body parts. 
This publication is the first in a series of artist books dedicated to b/w portraits.