You are here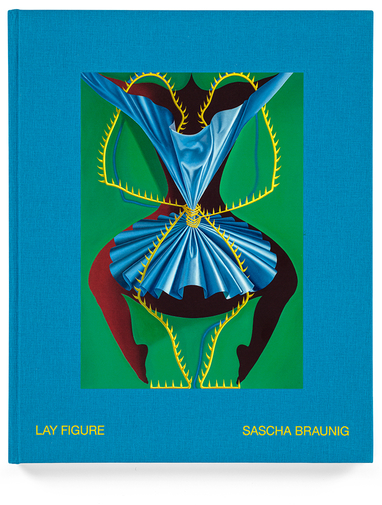 Lay Figure
MMXXIII
Hardcover, 232 x 287 mm
112 pages, 50 images
English
Texts by Sarah Iley, Frances Loeffler,
Sascha Braunig & Lucy Kim

Co-published with Oakville Galleries
Edition of 600
978-2-930777-49-8
€35,00 EUR + shipping
Lay Figure documents almost forty new and recent works by the Canadian-born, US-based artist Sascha Braunig. Exhibited at Oakville Galleries in 2022, the paintings and drawings in this substantial new body of work use material qualities to analogize an immaterial idea: the feeling of struggling with a system more powerful than you, in which you are also deeply entangled. The book includes an essay by curator Frances Loeffler and the transcript of a conversation between Braunig and artist Lucy Kim.